The Post-Brexit Scheme All Voluntary and Community Organisations Should Register For
The Post-Brexit Scheme All Voluntary and Community Organisations Should Register For
If you thought getting Brexit ready was just for businesses, think again.  From 1st January 2021, any NI voluntary/community organisation buying or selling any goods from/to GB will need a special 'EORI' registration number.  More here -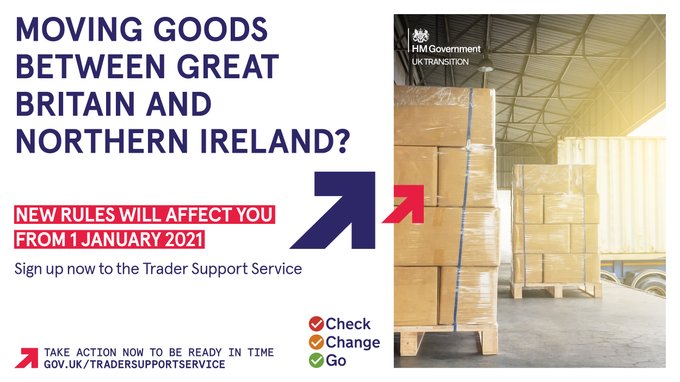 From the 1st January 2021, any NI organisation - be they private, public or voluntary/community - that moves goods between NI and GB, including simply purchasing goods from a GB supplier needs to register for an Economic Operators Registration and Identification or 'EORI' number. The EORI number is used an as an identification number in customs procedures coming into effect in 2021 when the Brexit transition period ends.  A Trader Support Service has been established to help with this which you can register for here.
To help NI voluntary and community sector organisations prepare for this, NICVA will be hosting a Zoom Webinar at 10.00am on 10th December with speakers from HMRC and the NI Department for the Economy to explain what you need to do and where you can get help and advice, and to answer your questions.  Register here to attend.
In the meantime, you can find further advice here on the steps you may need to take to get ready for post-Brexit transition requirements from the 1st January.  Whilst the advice is presented for businesses, it is also applicable to voluntary and community organisations.  
NICVA Brexit Articles Timeline
Share your COVID-19 support service
Organisations providing support to people and communities can share their service information here
Not a NICVA member yet?
Save time, money and energy. Join NICVA and you'll be connecting in to a strong network of local organisations focused on voluntary and community activity.
Join Us
NICVA now welcomes all small groups for free.
Read more on...